Disclaimer
The information given on this website is for educational purposes only. Information and statements regarding
dietary supplements and natural products have not been evaluated by the Food and Drug Administration (FDA)
and are not intended to diagnose, treat, cure, or prevent any disease. . . . See Full Disclaimer
Welcome to the Holistic Health Website!
My name is Kelsey Weber. I am a wife, mother, missionary, and naturopath, but above all I am a follower of Jesus.
I have spent much of my life in West Africa with over 12 years of experience in providing healthcare in remote villages and locations of high risk for malaria, typhoid, and other tropical disease.
The primary focus of this website is to provide information and resources that can help you take better control of your own health in a way that is more natural and holistic in the approach.
Please note that I am still in the process of getting this site up and running so please be patient as some content may be missing and some links may not be working.
Popular Articles . . .
Is Cleanliness Giving Your Kids Allergies?
A unique look at childhood allergies in the US vs. West Africa.
New Hope for People with Fibromyalgia
Specific details on how I found healing from Fibromyalgia.
Consuming Essential Oils Safely
What you really need to know before consuming essential oils.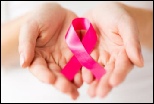 Charting Your Way Through Cancer
Looking the cause and treatment options for cancer.
Energy Fields and the Christian Faith
Taking a serious, Biblical look at this highly controversial topic.