New to this Site? Start Here!
Your Web "Hostess"
Welcome! I'm so glad you're visiting my website! My name is Kelsey Weber. I am a wife, mother, missionary, and naturopath, but above all I am a follower of Jesus.
I have spent much of my life in West Africa with over 12 years of experience in providing healthcare in remote villages and high risk areas.
I am a certified Naturopath with a diploma in Herbal Medicine from the Institute of Natural Healing. My passion is for holistic health, which is focused on treating the "whole person" by looking for underlying root causes and addressing all the contributing factors.
I am currently working towards acquiring a degree as a Master Herbalist through the Trinity School of Natural Health, with the goal of being able to train others in the naturopathic practice.
I am a born again Christian and my faith in Jesus plays a huge role in my health practice, showing itself in the loving care I show my clients, in seeking His guidance in assisting with health needs, and in looking to Him as the one who has the power to bring health and healing to the body.
Popular Articles
For your convenience, here is a list of the most popular (most frequently visited) articles on this website which may be of interest to you . . .
Is Cleanliness Giving Your Kids Allergies?
A unique look at childhood allergies in the US vs. West Africa.
New Hope for People with Fibromyalgia
Specific details on how I found healing from Fibromyalgia.
Consuming Essential Oils Safely
What you really need to know before consuming essential oils.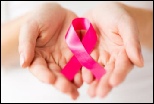 Charting Your Way Through Cancer
Looking at the cause and treatment options for cancer.
Energy Fields and the Christian Faith
Taking a serious, Biblical look at this highly controversial topic.
Self-Help Resources
The primary focus of this website is to help you take control of your own health by providing information and resources to help you better choose what treatment plans are best for your personal needs.
There are a number of self-help resources available on this website, including . . .
>> Self-Help Tests and Questionnaires
>> A Listing of Good Health Correspondence Courses
Plant Database
Providing healthcare in remote locations requires the ability to use local resources as much as possible, especially when conventional medicine and outside resources are limited. One such resource is the use of local plants – their leaves, roots, flowers, fruit, seeds, and bark.
As I study and use plants in my Naturopathic practice I have begun documenting my findings in hopes that the information can be helpful to others as well.
The plants that I document are not specific to any location (though most of them are found in West Africa and/or North America), they are just a listing of plants that I have taken a special interest in because of how they have been useful to my practice over the years.
>> Click Here to View My Plant Database
Nutrient Profiles
Because nutrition is so critical for a healthy functioning body, I have been studying individual nutrients (vitamins, minerals, and more!) and gathering detailed information about each nutrient and the practical ways to use the information to promote good health.
>> Click Here to View My Nutrient Profiles
Essential Oils
There are many benefits to be had in using essential oils. For every ailment that the body may have there are essential oils that can be used to help bring relief and promote healing. They are very easy to use and ever growing in popularity.
>> Visit My Essential Oils Page
Conditions & Ailments
If you have a specific condition or ailment that you are dealing with, this page is designed to help give you direction with regards to specific supplements that may be helpful to you, as well as ideas for different things you can try that may offer relief or lead to the discover of a lasting solution for you.
>> Visit My Conditions & Ailments Page
Favorite Home Remedies
I use natural remedies quite frequently and have been working at documenting some of the home remedies that I use most frequently as well as favorite remedies that I have found to be the most effective in addressing specific ailments.
>> A Gentle (but thorough) Colon Cleanse
Health Consultations
If you are in need of help, advice, more information, or even just a second opinion, I offer my services as an Online Health Consultant and would be more than happy to help in any way I can!
Health Topics for West Africa
Because much of what I do is specific to West Africa, I am working at creating a section with articles that are specifically having to do with Healthcare in West Africa, so if you an interest in healthcare in the tropics or in third world countries you may find this section to be of interest.
>> View My West Africa Health Articles
Check Out My Other Websites
If you like this site you may consider checking out my other websites as well:
>> My All For Jesus – I designed this website as a place to share information, articles, and resources related to faith, family, homemaking, and homeschooling. I also share holiday resources and my many arts & craft projects.
>> Vision4Cameroon – This website features the work our family and teammates are doing in Africa. Also includes a "Missions for Kids" page with great resources for getting your kids engaged in missions.
>> Missionary Resources – There are many great missionary resources available all over the web, but not many ways of connecting resources with need. I created this website to be a database of collected resources and helpful website links specifically for people engaged in missions.
Follow Me on Pinterest
I don't follow many social networking sites (I just don't have the time!), but I have taken an interest in Pinterest and love to share health care resources and articles there.
Join My MeWe Holistic Health Group
My apologies to Facebook fans, but I am moving away from Facebook and have found MeWe to be an excellent alternative, so I have started up a social media support group on MeWe that is specifically for Christian women on the topic of holistic health.
>> Join My Holistic Health MeWe Support Group (women only!)
Contact Me
The best way to contact me is by email: kelsey@myallforjesus.com. I'm always happy to answer questions or to help out in any way I can!